Norbert Auburn Alpaca Fiber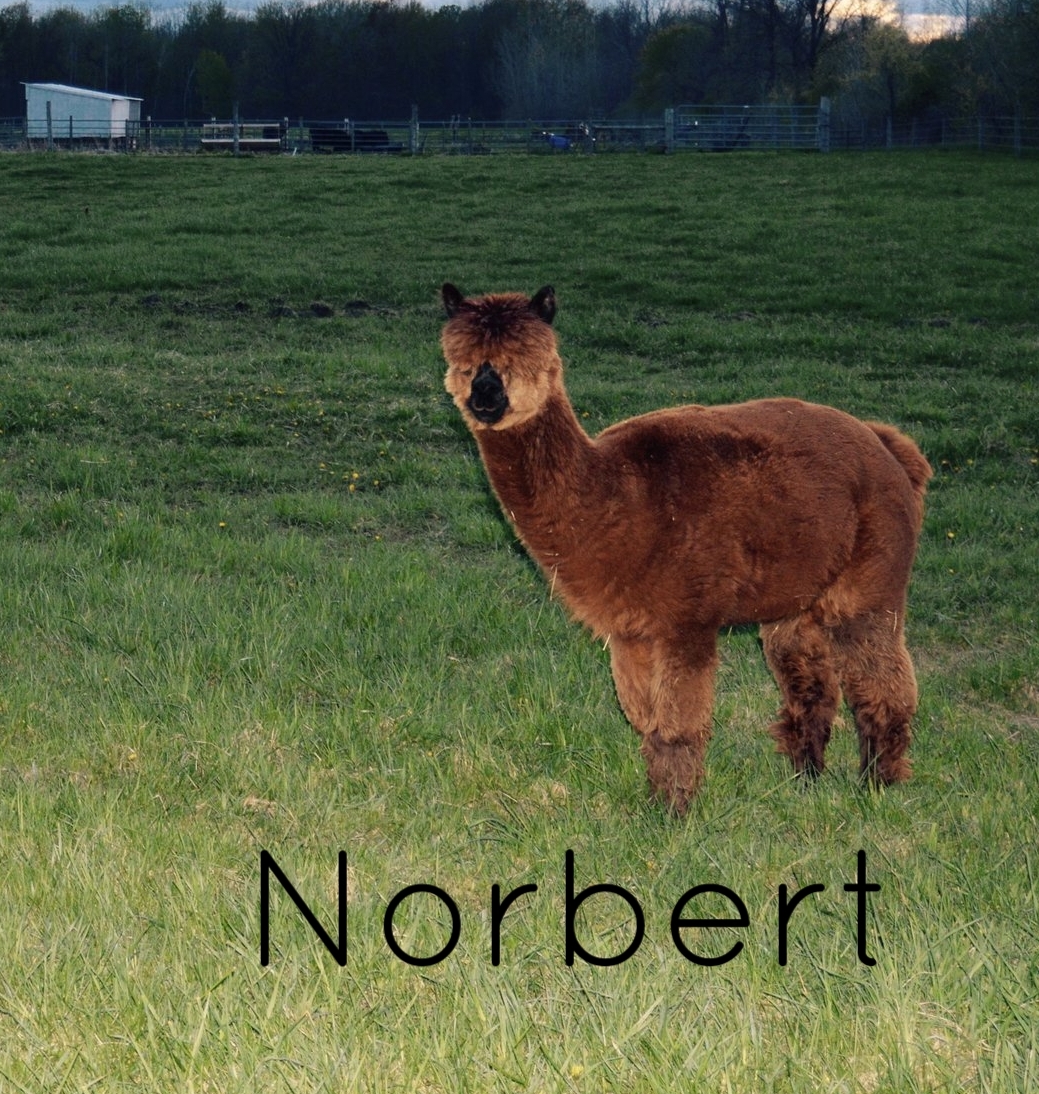 Norbert Auburn Alpaca Fiber
Norbert is a beautiful auburn colored Alpaca.
Norber has 2 pounds of washed prime available. 3-inch staple and very soft. Mix him with 10% wool and he would support a spin with structure.
Norbert's Seconds are for sale at a discount. Seconds are shorter and more course, I do not recommend them for spinning, but great for felting and other crafts. My Alpaca seconds are very clean because we blow them off before shearing.